Gary L. Hubler | Former Owner and Manager of Gary's Snack Shop, Eatery | Supporter of Those with Special Needs in Germantown MD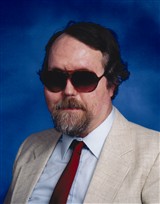 Gary L. Hubler gave his name to Gary's Snack Shop, a popular eatery based in Germantown, Maryland, prior to his retirement in 2011. He had been in business since 1996. As owner and manager, Mr. Hubler placed emphasis on offering his customers quality food and drinks that are of high nutritional value. 

Enthusiastic about his responsibilities as a food service practitioner, he most enjoyed bringing good products to people. "I try different things and then I pick up the products that are the best. I don't have a big space, so I have to be selective," he explained in an interview prior to his retirement. "Every item I have is at the top of the line of its particular service, from drinks to food to snacks."

A biologist by training, Mr. Hubler credits his science background for the success of his eponymous snack shop. "I feel that within the background I have, which is science, the work is very disciplined. You have to do the same thing many times over again to get the results you want," he says. "With that discipline of perfecting what I do, my facility [has become] one of the best ones in the region."

Mr. Hubler now generously gives his time to those who need it most, by helping people with special needs in his community. Ever committed to offering premium support and service, Mr. Hubler demonstrates the benevolence that is celebrated by kindhearted and spirited individuals around the world.

Mr. Hubler earned a license in food safety sanitation management in 1995 from the State of Maryland and is certified by the county as a food safe sanitation handler. In addition to his food industry qualifications, he holds a Bachelor of Science in animal science from the University of Maryland and completed a Maryland Business Enterprise Program. In 1970, Mr. Hubler graduated from high school. Immediately following graduation, he was elected president of the Maryland State Association of the Future Farmers of America. Later that summer he was named newspaper carrier of the year. He was invited to the White House and met President Nixon. Following his high school graduation, Mr. Hubler entered the University of Maryland College of Agriculture. During that period he was selected and voted active membership into the professional fraternity Alpha Gamma Rho. With that, he was elected rush chairman for the years 1971 to 1972. With that office completed, he was then elected as the interfraternity council secretary from 1972 to 1973. For services rendered to the Greek system, he was awarded membership in the gate and key society as well as the Kalegheos Society.

 
A perfect embodiment of resilience, Mr. Hubler had to overcome a lot to get to where he is today. After a car accident in 1976 left him blind and physically handicapped, he endured years of surgery and therapy to regain his life. Now very much the captain of his own ship, Mr. Hubler is known for, among many things, a venturesome, entrepreneurial spirit. He opened Gary's Snack Shop more than 14 years ago, and has since made it into one of his community's most popular establishments, as well as one of its best-managed.

Determined to make the most of every day, Mr. Hubler strives to encourage others who have not had his troubles to do the same. He considers himself especially adept at helping people discern what they want and chart their own course. "I'm a facilitator within the realm of my world," he says. "I'm not going to help you become a policeman, but I might push you in the right direction. I help [people] uncover their objectives and help them plan and achieve their goals."
---